If you are a geek or just in love with one' this list will help you stay clear of rubber swords and wizards wands wielded in intolerance of your ignorance.
1. Mixing up the Stars
It is just not ok. No geek should ever not know the difference between Star Trek and Star Wars. And yes' the double negative was intentional. They are so different' other then the names and location that is. Star Wars happened "a long time ago in a galaxy' far far away" while Trek takes place in Earth's future. Star Trek envisions a universe where beings can live together in peace while Wars is about' well' war. See' very different.
2. Claiming super fandom without reading the book
I get it' it is easier to watch the TV or movie' but don't claim your overwhelming allegiance to something based on a book without reading the damn story it comes from! You like Twilight' no judging' read the books if you enjoyed the movie. That goes for things based on books' not books based on movies. That is even too geeky for me.
3.Half-assed costumes
I know' cosplay is not for everyone' but those of us that enjoy dressing as our favorite characters' be it Halloween or Comicon' take it seriously. Please at least try to be accurate. Don't wear sneakers with your Batman suit' it just takes me right out of it. The exception to this is little kids' they can do anything' they are so cute. Oh' and sexy female versions of male superheroes' not interested.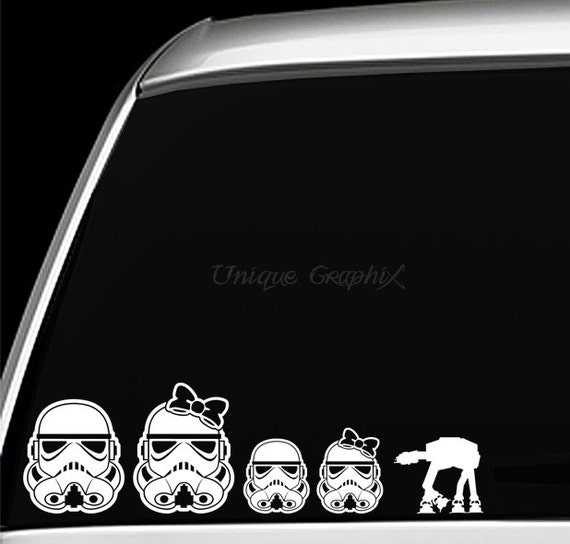 4.Geek family window clings
I cant tell you how much those things annoy me' especially when they are wrong. Ugh' the Star Wars ones! If you are going to have the Skywalker family' its Anakin (or Vader)' Amidala' Luke and Leia. Please don't have Han' Leia' mini Han and mini Leia. There is an actual family in the film' work with it! Oh and the ones with the female storm troopers' don't get me started…
5.Questioning my enthusiasm
This final one is the geek form of competition. Just because you have the super ultimate limited edition and I only have the original does not make you a bigger fan. If you stood in line for 3 days to get tickets to the first showing of the new movie and I didn't' but I am totally jealous of you' we are still on equal ground. But if you don't know the name of a major character in what you call your favorite movie (I had an ex-boyfriend who did this)' I have the right to question your enthusiasm.
What is your geek pet peeve?