Are you The Doctor or Osgood? Either way' you can now create the iconic scarf based on the OFFICIAL pattern written for the BBC. There have been many imitations' but this one is for real.
some notes if you are going to follow the pattern:
"plain knitting" means garter stitch or knit every row
size 4 UK needles is actually closer to a 10 US
DK yarn is used with amounts ranging from 187 yards to 375 yards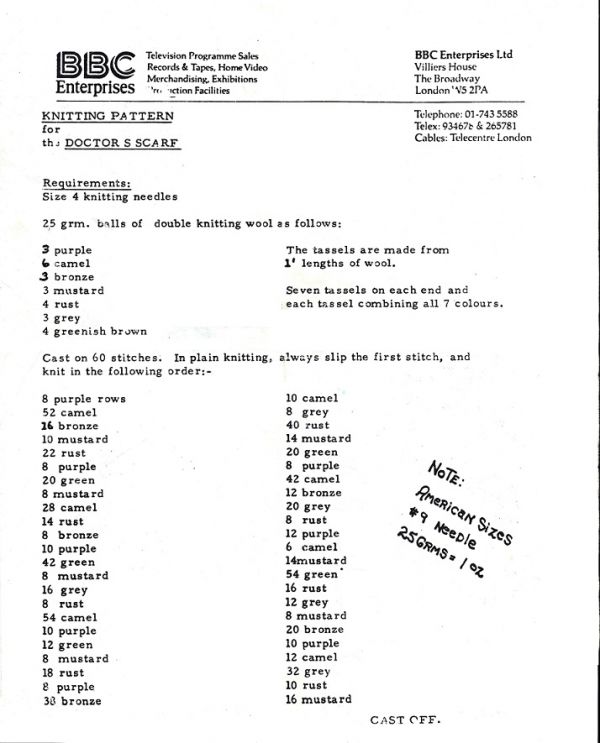 just a note: I have tried to find the original source of this image to link from (and give credit to) but could not confirm it. If you are aware of the source' please let me know so I can give love.